Quickie P-222 SE Rear Wheel Power Wheelchair
Quickie P-222 SE Rear Wheel Power Wheelchair
DESCRIPTION
Quickie P222SE Discontinued 06-30-21
The Quickie P222 SE is the revolutionary next generation of the Quickie P-200 power wheelchair. It offers users exceptional function with compact powerful styling. Four-pole Linix motors provide a top speed of 8.5 mph. These motors also have an outstanding quality record to help ensure users move quickly without issues.
Due to the new latching base system it is now easier to transport and convert the chair.
The Quickie P-222 SE offers rear wheel drive for superior maneuverability (26" turning radius minimum) and curb climbing ability (for approx. 4" curbs).
The Quickie P-222 SE features a C.G. (center-of-gravity) tilt option. This new addition is the perfect solution for clients who require tilt but still want a performance chair.
The Quickie P-222 SE features a detachable power base for easy access and service.
The Quickie P-222 SE features a standard 350 lb. user-weight capacity.
Optional fixed front hangers provide users with a durable, sporty look. They can be purchased with the chair or ordered as parts. The Quickie P-222 SE offers both straight and tapered versions.
A manual conversion kit is available as an option. This feature allows users to convert the chair from a power-drive to a self-propulsion system.
---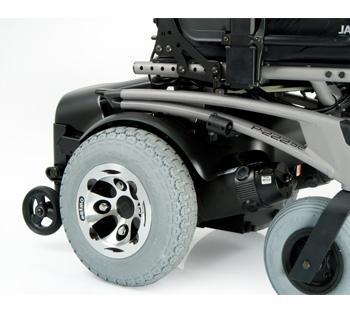 Powerful Rear Wheel Drive Performance
The Quickie P222SE is an agile 8.5mph rear wheel drive performance power base. The shorter wheelbase affords a tight 25in turing radius.
---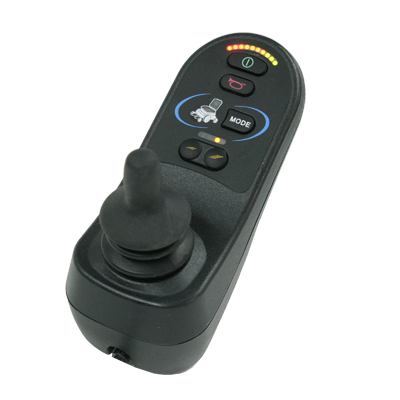 R-Net Electronics
R-net drive controls pack a powerful 120A punch! Easy to use LED joystick comes standard. Expandable controls are available when operating power seating options or using alternative drive controls.
Color display style joysticks are also available for even greater control and versatility.
---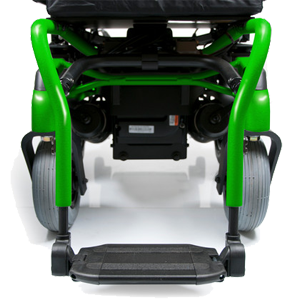 Stylish Footrest Options
Quikcie P222SE also has a variety of footrest styles that add function and flare.
Tapered footrest platform has angle adjust-ability and flip-up feature. Taper offers greater maneuverability and style.
---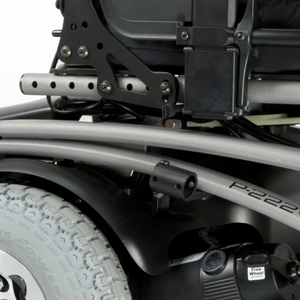 Versatile Seating Interface
Quickie P222 SE utilizes the versatile seating interface that allows easy seat depth adjustment. Available in a 14-17 in or 18-20 in depth ranges. Backrest angle is also easy to adjust to suit your specific seating need.
A solid seat pan is standard and provides an optimal base of support for your cushion.
Adjustable Seat Angle
Seat angle is also easily adjusted to suit your specific riding needs.
Adjustable Backrest Angle
Seat angle is also easily adjusted to suit your specific riding needs